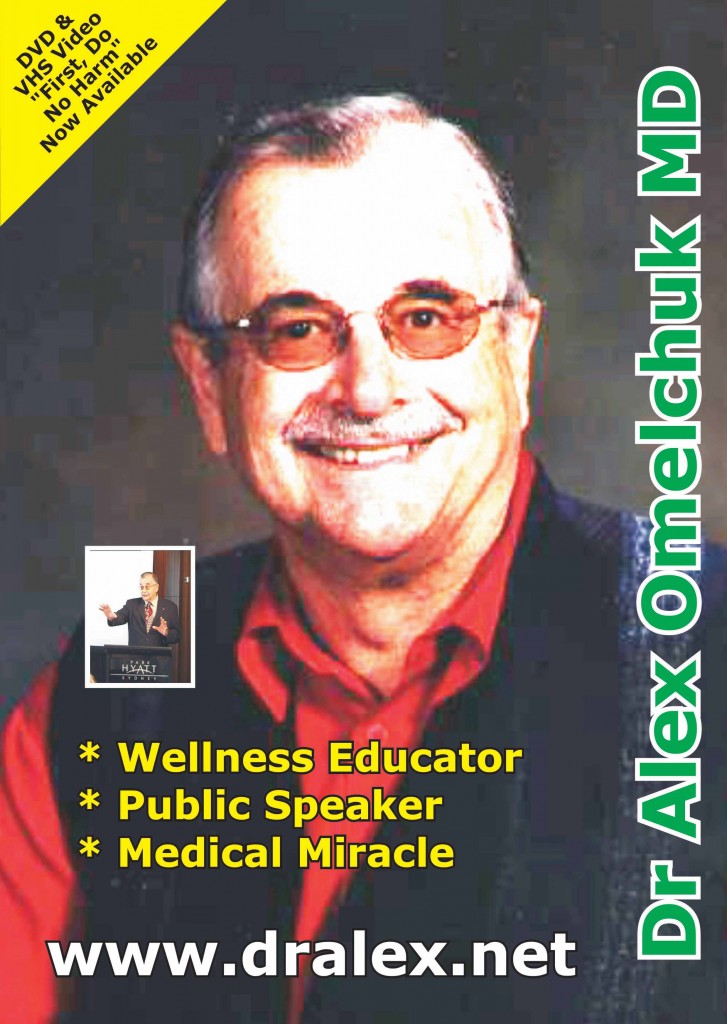 Welcome to DrAlex's Website
EDIT 2021: DrAlex.net is no longer active. DrAlex website is now available here on dralex.gst360.com
WELCOME: Thank you for visiting! This website was a long time coming. Back in 2002 when we shot and produced the First Do No Harm video series I was a sprightly 67 years old. Now I am approaching 80 (in 2105) and maybe not so sprightly but I am still healthy, considering what my body went through.
FDNH: On this site you will notice I have released the First Do No Harm series of videos to the general public. With the help of my friend and collaborators, Glenn Bolton & John Mulligan, we allow you now to freely view, use and share them under Creative Commons 4.0 (CC-BY-NC-NA). Send your friends and loved ones to view them on this site or embed them on yours (non-commercial use of course and without any changes or derivatives)
SOCIAL: I have also come into the 21st century and am now on social media. Keep in the loop by connecting with me on Facebook, Twitter and Google Plus.
First Do No Harm (FDNH) Documentary
The NEW Science of Glyconutrition & Glynomics That Your Doctor Won't Tell You About.
FDNH (in 3 parts) discusses the discovery, significance and science of Glyconutrition and associated dietary supplementation in mammals (incl humans).
Dr Alex Omelchuk, Glenn Bolton & John Mulligan (copyright holders) have now released it under Creative Commons 4.0 CC-BY-NC-ND
(Attribution-Noncommercial-No Derivative Works)